Boutemy Real Estate has been a dynamic and reliable (member of the FNAIM network) real estate agency and a Port Grimaud expert since 1998. We offer our services to help you sell, buy or rent your apartment or your house in Port Grimaud. More than 2000 customers have already trusted us. Why not you?
Fisherman House, Balandrine, Cassine, Ostale, Bungalow, Riverside, etc., Port Grimaud has no secret for us! Come and discuss it with us.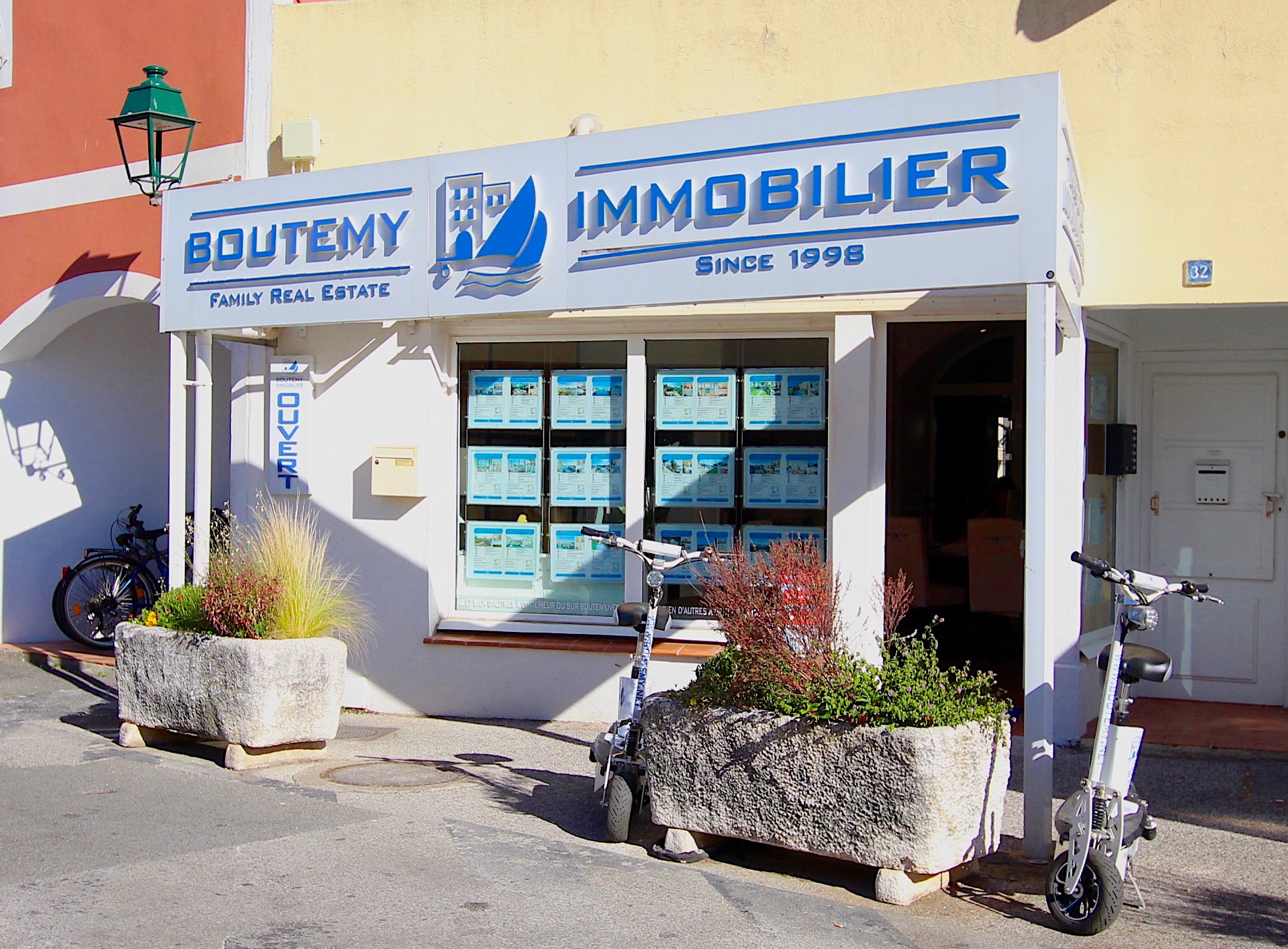 Our team
Marion Boutemy

The Boutemy family has specialized in Real Estate in Port Grimaud since 1992. Jacques and Chantal Boutemy were thus the major stakeholders of Real Estate in Port Grimaud during the 90s and 2000s and founded Boutemy Real Estate in 1998.
The 2000s then marked the arrival of Marion Boutemy at Boutemy Immobilier after she graduated from Ecole Supérieure de Commerce de Marseille. Marion Boutemy is our current Director.
With an excellent knowledge of Port Grimaud and its very specific workings, Marion Boutemy will offer you personalized and professional advice in complete confidentiality.
Yael

Yael is a graduate of EM Lyon and Expert of Port Grimaud.
She advises you in French, English or German, on your choice of renting an apartment or a holiday home.
Are you a landlord? Yael will be your guide to make your property valuable and offer it for rent.
Are you looking for a rental for your holidays? Yael will help you, before, during and after your stay in Port Grimaud and will give you her best advice to enable you to spend unforgettable holidays.
Yael will also help sellers sell their property and buyers throughout their search up to the purchase and even beyond.